Rose Renewal Masque
Brightening & Smoothing Treatment
$

51.00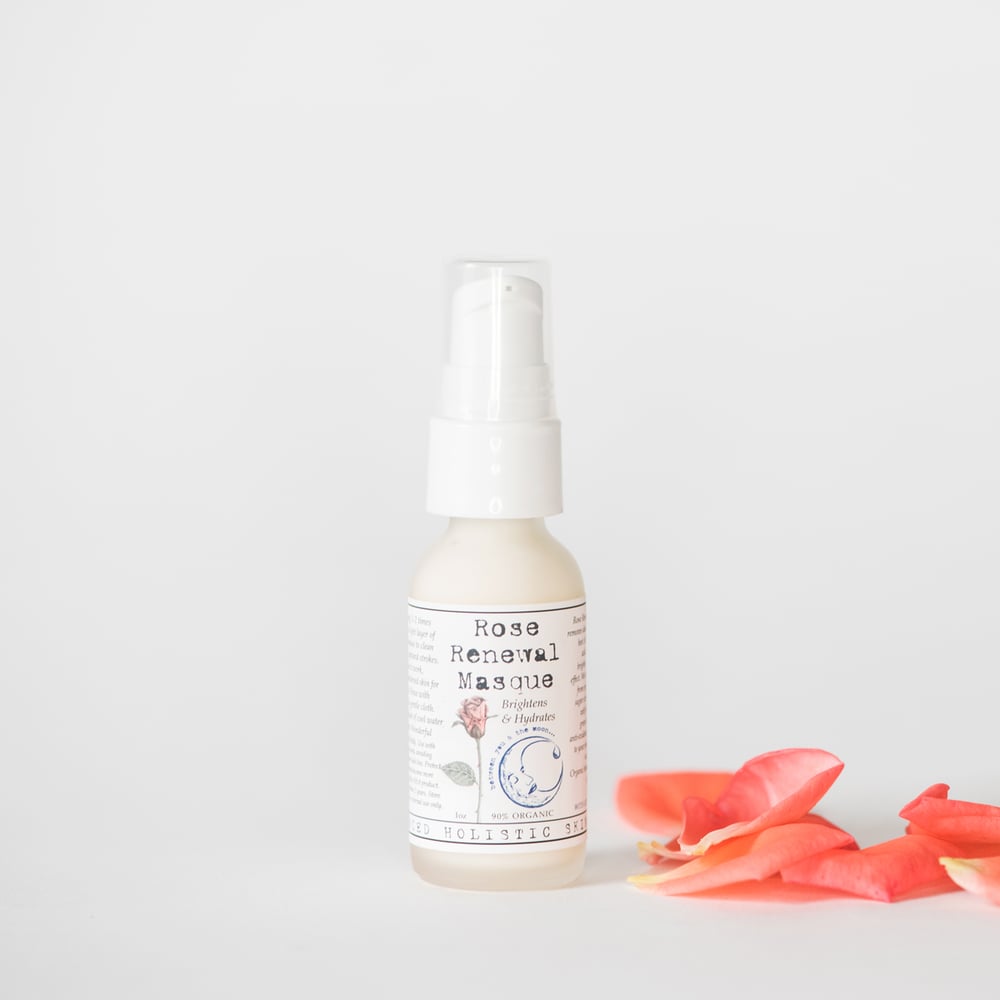 Rose Renewal Masque gently removes dead skin using powerful AHAs from nature (in the form of organic fruit and cane sugar extracts), for an immediate brightening and smoothing effect. We take these AHAs and pair them with free-radical-fighting green tea and other plant-based anti-oxidants in a gentle, occlusive emulsion of Organic Rose Distillate, Organic Aloe Juice, Organic Apricot Kernal Seed Oil and Organic Coconut Oil.
Did You Know?
The skin's topmost layer, the epidermis, naturally sheds its old, unneeded layers continuously--leaving the fresher-looking, younger, smooth skin at the surface. This process is suppressed in many individuals due to age, hormonal shifts, and environmental damage resulting in dull, dry, flakey skin, wrinkles, loss of firmness--even clogged pores. Regular, periodic, or even just occasional use of alpha hydroxy acids (AHA) can remove the abnormal build-up of dead layers, diminishing the appearance of these issues, both on face and the body.
How to Use
In the evening, 1-2 times per week: Apply a light layer of Rose Renewal Masque to clean skin using long, upward strokes. Allow the masque to work, dissolving any hardened skin for up to 15 minutes. Rinse with warm water and a gentle cloth. Follow with a splash of cool water before moisturizer. Wonderful for face, neck and body. Use with caution around the eye area, avoiding the eyelid and the lower lash line. Protect skin in the sun as it may become more sensitive when using this AHA product.
Further Resources
Emma's Introduction to Rose Renewal Masque