Integrative Therapy for Maintaining Radiance at Every Age
$

195.00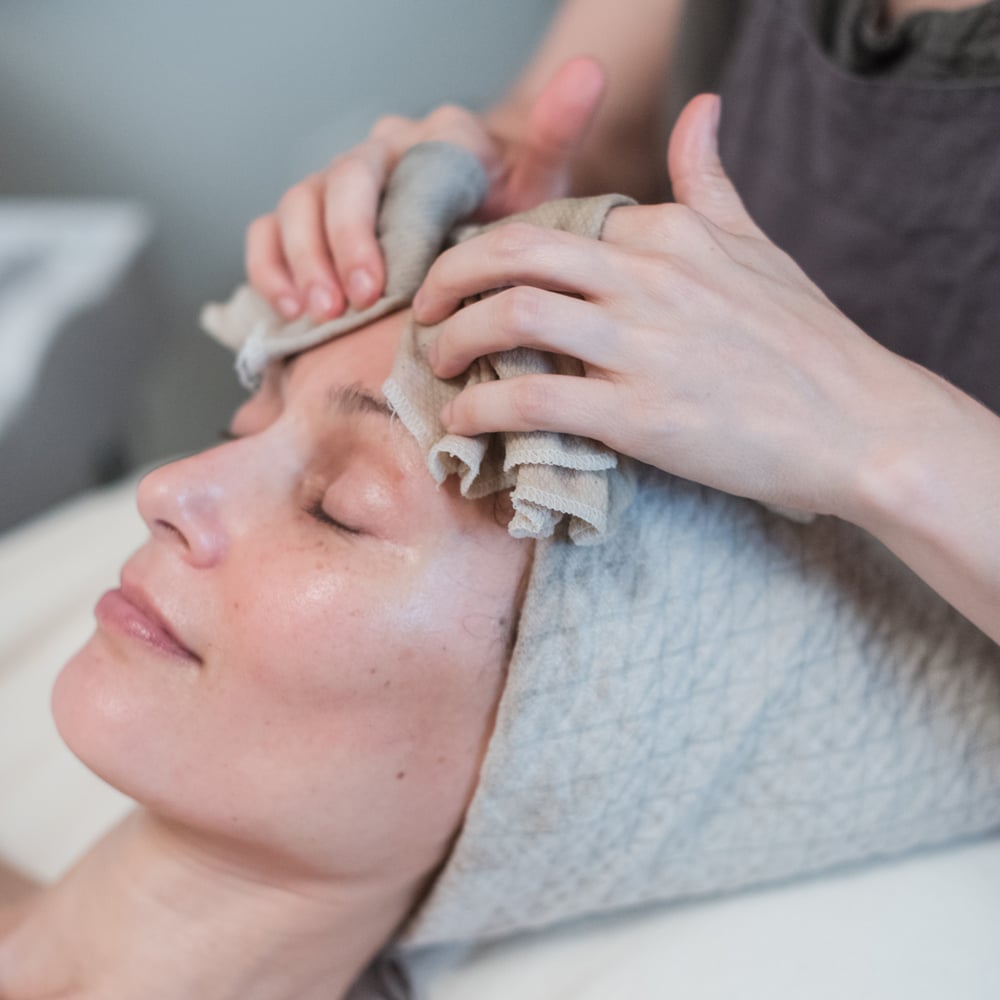 Brooklyn Herborium's Holistic Therapy Sessions allow the client to choose the results, while the Holistic Aesthetician chooses the exact methods. All Integrative Therapies may be scheduled as a stand alone service (55 min $195) as part of a Level 2 Facial or with exfoliation as part of a Level 3 Facial.
The Integrative Therapy Maintaining Radiance at Every Age focuses on supporting the skin's communication function in order to reduce overall redness in the skin and improve the appearance of . A typical session might include masks, a customized Herbal Compress and Facial Point Stimulation with Seeds of Change. Red, Amber, Green, and Infrared Phototherapy is applied as needed and the session is completed with gentle Fascia Lymphatic Manipulation focused on activating a gentle immune response, clearing out stagnation, and encouraging the energetic body to continue functioning optimally.
Who is Integrative Therapy for Maintaining Radiance at Every Age for?
Clients of all ages who want to maintain their radiance while improving the appearance of past conditions that may have resulted in loss of elasticity, dark spots, hyper-pigmentation, fine lines, and wrinkles. This therapy is suitable for anyone, though most beneficial when the skin is functioning optimally.
What can I expect from Integrative Therapy for Maintaining Radiance at Every Age?
If you have been working with our methods and products all along, you can expect your skin to feel excited, moisturized, and taught. Even if you are not a regular here, most clients will leave feeling relaxed and with gorgeous, glowing skin. A long-time favorite, this service is beneficial as a "special treat" or as a bi-weekly regular "treatment".
Integrative Therapy Series of 6 - $995
Along with a package purchase of 6, you will receive a holistic self-care bundle that will be customized by your specialist, and may include:
• Unbleached un-dyed hyper allergenic pure mulberry silk pillowcase
• Unbleached un-dyed organic cotton oversized facial compression towel
• Unbleached un-dyed birdseye cotton facial wash cloths (organic when possible)
• Facial massage tools for at-home Facial Point Stimulation or Gua Sha (with instructions)