Integrative Therapy for Barrier Repair
$

195.00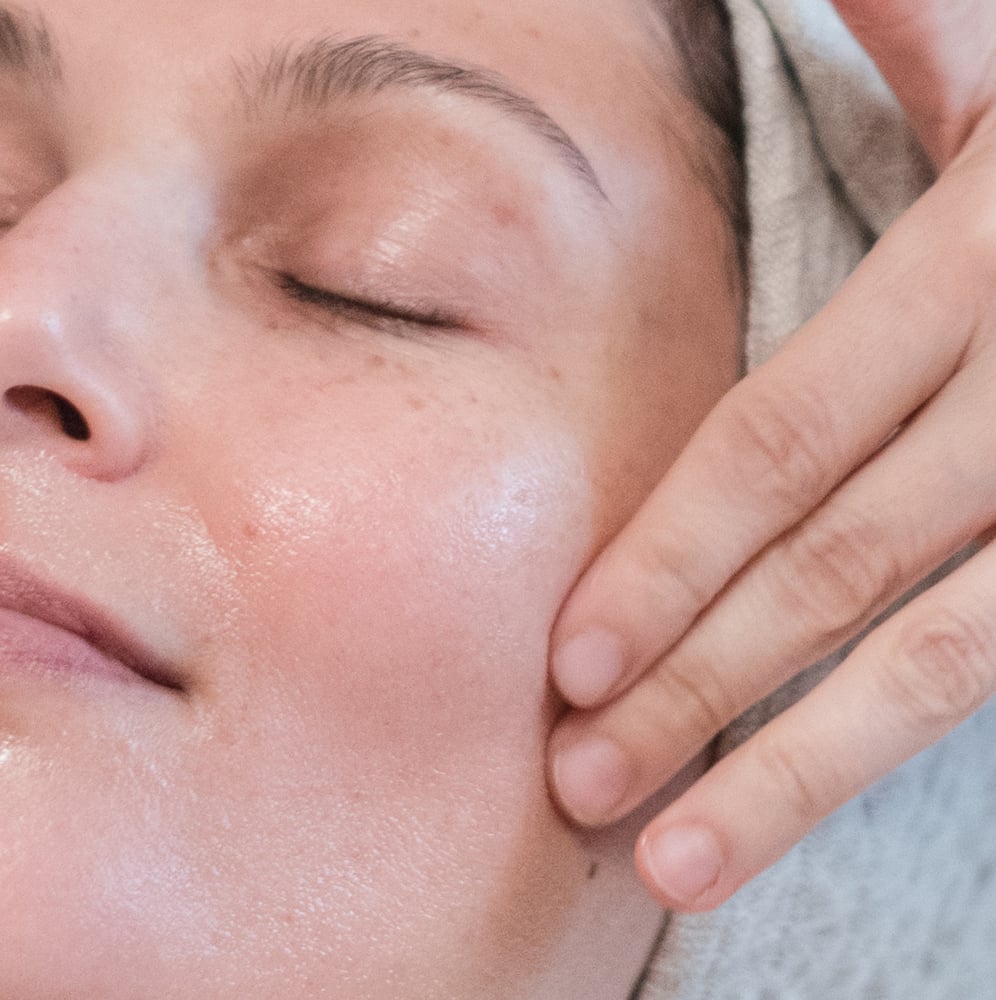 Brooklyn Herborium's Holistic Therapy Sessions allow the client to choose the results, while the Holistic Aesthetician chooses the exact methods. All Integrative Therapies may be scheduled as a stand alone service as part of a Level 2 Facial or with exfoliation as part of a Level 3 Facial.
The Integrative Therapy for Barrier Repair focuses on supporting the skin's lubrication and hydration function in order to repair and strengthen the skin's natural Oil/Water Barrier. A typical session might include a customized herbal compress, our Integrity Biome Rehabilitation Mask or Facial Point Stimulation with our unique Golden Honey Mask. Blue, red and infrared phototherapy is applied as needed and the session is completed with gentle Fascia Lymphatic Manipulation.
Who is Integrative Therapy for Barrier Repair for?
Barrier Repair Therapy is suitable for anyone who experiences symptoms related to the skin's oil and water balance. This may include: Oily patches, enlarged pores, chapped skin, and dry (flakey) patches.
What can I expect from Integrative Therapy for Barrier Repair?
After your first session, you can expect your skin to feel calm and moisturized, though slightly tight. This is necessary and desirable to reset your oil glands. Previous symptoms are usually relieved within 48 hours of the service. You will be given very specific directions, worksheets and (perhaps) videos to follow. You will find that in 3 weeks time, your skin will no longer feel oily in some places and dry in others.
Further sessions will show more immediate response and can completely resolve the issue, from there we recommend moving to an Integrative Therapy to Reduce Redness or Integrative Therapy to Improve the Appearance of Old Scars (if necessary) and then Integrative Therapies for Maintaining Radiance (at every age).
Integrative Therapy Series of 6 - $995
Along with a package purchase of 6, you will receive a holistic self-care bundle that will be customized by your specialist, and may include:
• Unbleached un-dyed hyper allergenic pure mulberry silk pillowcase
• Unbleached un-dyed organic cotton oversized facial compression towel
• Unbleached un-dyed birdseye cotton facial wash cloths (organic when possible)
• Facial massage tools for at-home Facial Point Stimulation or Gua Sha (with instructions)