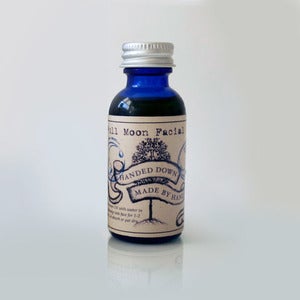 $

40.00
Full Moon Facial Oil is our daily facial massage oil, specially created for new and expectant mothers with oils that encourage tranquility. (1oz)
100% Chemical-free, Preservative-free, and Fragrance-free.
Leaves exhausted skin feeling moisturized and peaceful, while protecting against the development of fine lines that can result from sleepless nights.
Directions: Mix 4-8 drops Oil with water in the palm of your hand. Massage into face for 1-2 minutes. Let absorb or pat dry.